Writing About
Books,
Authors,
and
Bookish Things
Listen, my addiction could have been cocaine, but instead it is the most benign and beneficial addiction known to humankind.
Books.
I love them. (A massive understatement.)
I also firmly believe that anyone who does not like reading, simply has not found the right type of books or the form of reading that clicks for them. Maybe it is hard on your eyes, or you find the books people recommend boring?
These are simply interesting obstacles that can be overcome.
Books too boring? Find another author or genre.
Hurts your eyes? Try reading digitally so you can increase the font size and adjust the lighting. Or… try audiobooks.
Truly I believe that there is a book, genre, author, for everyone. And I wanted to create a space where I could discuss all things BOOKS.
So however you found your way here…*waves* Welcome!
We are really informal around here. I simply ask that you be respectful to everyone.
And also get comfy and ready to read!
Hello, I'm Mystie and let me tell you about these new books I'm reading and the new authors I've discovered.
Welcome to D' Book Nook!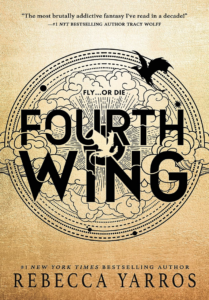 D' Book Nook
The Empyrean Book 1: Fourth Wing Rebecca Yarros Now, I am not someone who checks the NYT best selling list, or who depends on social
Copyright 2023 © All Rights Reserved.
Website by Mystie Thongs Writing and Editing Services Ltd.