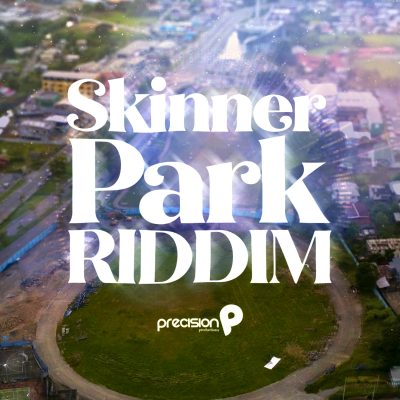 Time To Reminisce Our Way into the Future with the Skinner Park Riddim.
Emotions ran high when the entertainment community heard that Skinner Park was going to be renovated. While happy that improvements were coming, the thought of not having the space for Carnival 2020 was tough.
Nostalgia reigned as old memories and unforgettable performances were bandied about; in the end though, one unchangeable conclusion came to the forefront.
Before we welcome anything new, we must pay homage to our cultural past.
Bearing that in mind, we embrace the sound of our history with Ed Watson and The Brass Circle's "Controversy", as we simultaneously pay tribute to the hallowed ground that will nurture our musical destiny.
Precision Productions is calling culture-lovers to come along, as we reminisce our way into the future with the Skinner Park Riddim.
Guiding this journey are three artists, who count themselves as quite fortunate to have come through local ranks on their pathway to now being treasured ambassadors of our heritage.
And so we begin at the very beginning, with Nadia Batson and her rhapsodic retelling of her first time in "Skinner Park". Spirited and heartwarming, this tune excitedly recalls our childhoods and the accompanying musical christenings on the iconic grounds, when our collective love affair with bacchanal first started.
Farmer Nappy pushes back and rolls us into a big people's party, where he is immediately ensnared by one waistline in particular. His tale of selfless wining voluntarism in "Roll Dat" is an experience we are all familiar with, and definitely look forward to every time we enter this green field of bumper dreams.
The current Road March King, Machel Montano, vocalises the exact response we all give when told it is time to vacate these sacred premises.
"Leave Me" is both a pleading request and rousing demand in his track, as he wants nothing else but to be left alone to enjoy the bubbling female bounty before him.
Some may call it luck or chance, but as the riddim came together, each single effortlessly portrayed brilliant snapshots of the cherished moments that brought the legend of Skinner Park to life. Unquestionably, we will forever hold dear this incomparable arena that has chronicled our musical history, even as we eagerly anticipate it coming alive once again.