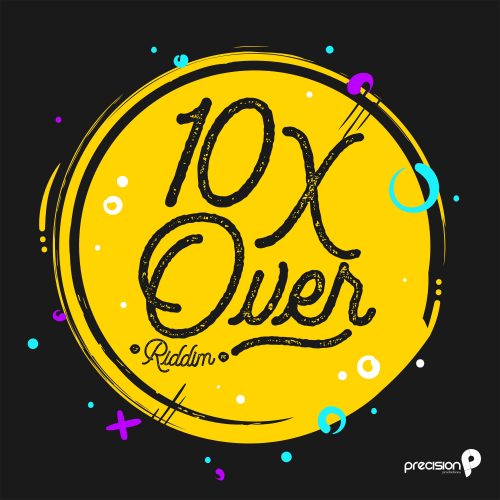 We are Sharing Our Love 10X Over and Over Again for Carnival 2019!
The Precision Productions team will commemorate a magnificent milestone when the 2019 Carnival season rolls around. It will be the season that the team releases its 10th Soca compilation album, We Muzik Vol 10. An exceptional accomplishment made possible by the drive and unyielding effort the multi-award winning team has become well known for in the Caribbean music industry.
As always, the build up for this year's album will be marked by riddim and single releases created especially to excite listening audiences, while giving them a taste of what is to come on the album.
Considering the magnitude of this moment in time, the team felt that the foundation for this extraordinary compilation had to be rooted in love. Which has lead to a first riddim release that showcases everything Precision supporters have declared that they love, not just one time, not two times, not even three times, but at least '
10X Over
' and over again.
It starts with the track, "Day Time Party", which is vocalised by Kimba Sorzano, who gives us a riveting description about this particular type of fete, which has exploded in popularity in the last few years on the Carnival circuit.Then we take a sensual and passionate look into the minds and hearts of women and men, with "Into You" and "Whole Heart", sung by Patrice Roberts and St. Vincent's Problem Child, respectively. They both deliver spirited performances that reflect the blistering heat always on display between the sexes when festival time comes around.

This first riddim release for 2019 by Precision also has the privilege of featuring the writing of bright young mind, Josiah St. Lewis-Noray, as well as seasoned veteran, Shertz James, who both successfully convey the intense emotion Precision Productions activates and arouses in music.

Forged on this groundwork of astounding abilities and pure love, Precision welcomes one and all to Carnival 2019 and promises to deliver what assuredly will be an unforgettable collection of work in We Muzik Vol 10.