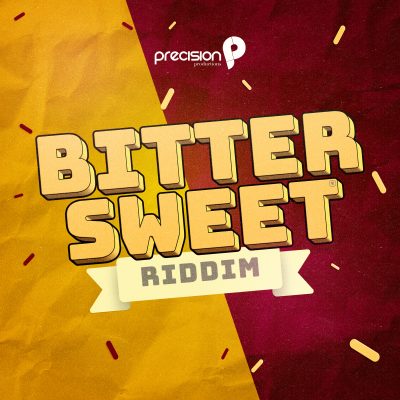 Come Savour the Bittersweet Riddim!
And who better to bring all of these aspects to life, other than a truly gifted grouping of millennial voices. Individuals who fearlessly unveil the songs of their hearts every time they step up to a microphone.

In the first track, Precision continues its tradition of building Soca bridges with international voices. Singer Niniola Apata is known as the human radio in Nigeria. She brings her stunning vocal range for the first time ever in this genre, with "Pocket". A hypnotising call for love and acceptance we predict you will not be able to resist.
Speaking of irresistible voices, our very own Preedy, makes an emotionally melodious plea, in "I Tried". Where he enwraps us all in the addictive strings that come with those relationships we can never seem to walk away from.
Heartache though, not only comes from those we fall in love with, but can also be born from our societal state of affairs. A harsh fact that Sekon Sta doses us with in his beguiling and powerful social commentary, "Mr. Badman".
The track is an important message, which is needed right now, but, this riddim is all about balancing the bitter with the sweet.
And up next the team compels listeners with a seductive invitation provocatively laid out by Nailah Blackman and Konshens, in the flirty number, "Slow Wine". Their two voices teasingly weave back and forth luring the focus of their desires as close as bodily possible.
Meanwhile, Nessa Preppy's signature sultry tone closes off the riddim, as she entices with an unforgettable dip in her "Honeypot". The sugared lyrics, combined with her sensual aura dishes up a delectable final bite, of what Precision Productions has already proven will be a musically monumental Carnival 2020 season.