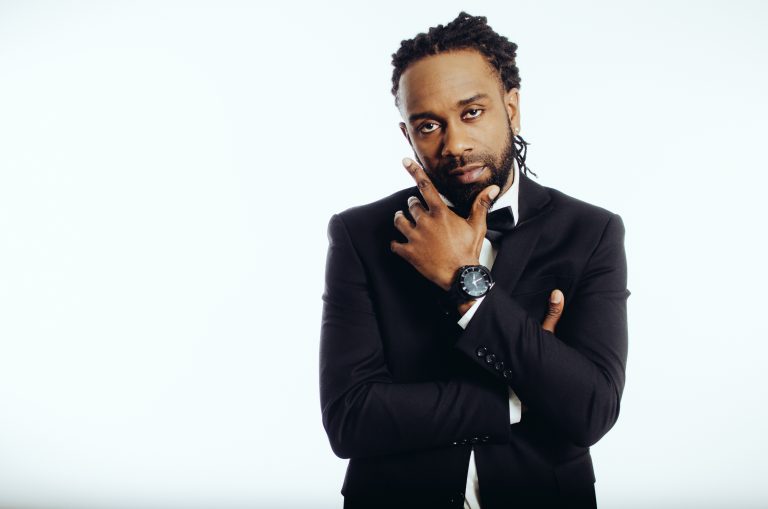 New York, USA: Lyrikal to be honored at CACNY's Role Model of Distinction Awards & Scholarship Benefit
Devon "Lyrikal" Martin's delightful onstage presence combined with his irresistible smile, enveloped in undeniable musical talent, have all made him one of the most sought after artists of our generation.

With hit songs like "Cloud 9", "25/8", "Loner", "Dip & Roll" and many others, he is always on the go mesmerizing countless audiences throughout the Caribbean and the pan-American Diaspora. Despite all of these frequent professional commitments, those who know him best reveal, that he always finds the time to generously give back to his community.

Unknown to many, over the years Martin and his team have quietly worked with charities and community leaders to liberally help those in need. From leading his own team in the 'Making Strides Again' breast cancer walk, to going out and feeding the less fortunate, and even spending time at men's shelters donating freely from his own personal resources.

Some of his most enjoyable and cherished moments though, have transpired during his free performances for hundreds of children at his back to school parties. Where the children not only get a free show but tons of school supplies.

For the most part, Lyrikal's philanthropy has occurred under the radar without fanfare and media attention. However, the prestigious Caribbean American Center of New York (CACNY) is about to change that.

On September 8th, in honor of the 30th anniversary of Caribbean American Center of New York (CACNY), the organization's Board will celebrate 2017 with their 6th Role Models of Distinction Awards & Scholarship Benefit Gala, while also putting the spotlight on its scholarship and mentoring program with several top executives and role models citywide.

The 30th anniversary Role Model Awards will go this year to prominent Sylvia G. Ash, NYS Supreme Court Justice; Vice President at Goldman Sachs & Ionic6, Georgia Forbes; Founder & Producer-Blue Channel Films, Chauncey C. Chester; President & CEO of The Eagle Academy Foundation, David C. Banks; VP External Affairs, Brookdale Hospital, Khari Edwards; Entertainer/Performer, Devon Martin aka (Lyrikal), President & CEO of Caring for Others, Eslene Richmond Shockley; President & CEO, Trinbago Shipping, Pamela Lindsay; VP-Govt. Affairs, Charter Communications, Camille Joseph-Goldman; President & CEO- WIN TV, Raquel Jaikaran and General Counsel, NYC Dept of Probation, Wayne S. McKenzie, Esq.
To be honored among such notable community leaders has been a humbling experience for this Soca artist. It has also given him the motivation to do much more to uplift the underprivileged.
Lyrikal is looking forward to accepting this esteemed award in person.
The Role Models of Distinction Awards & Scholarship Benefit Gala will take place on Friday September 8, 2017, at the Grand Prospect Hall, 263 Prospect Ave., Brooklyn, NY, from 7 p.m. and its goal is to raise funds for college scholarships, free STEM, SAT/Regents Prep, the Center's Youth Ambassador Mentoring & Training Program, and donations to the Diabetes and Hypertension Organizations.
For the last 30 years, the Caribbean American Center of New York (CACNY) has stood as a prominent leader and foundational support for Caribbean and minority communities in New York City.
It was co-founded by Jean P. Alexander and is continually led by her vision to find ways to provide a range of services to NYC's new immigrants, underserved, and needy population.
CACNY is guided by a strong focus on youth in low-income families and children in homeless shelters.
Fuelled by her personal difficult experiences as a new immigrant arriving in NYC in 1971 with her own family and with no other relatives, friends, or support system, Jean has guided the 501 (c) 3 tax exempt non-profit organization to serve those who need it most without reservation.
If you would like to attend this event tickets are on sale at:
https://www.eventbrite.com/e/2017-role-model-of-distinction-awards-scholarship-gala-tickets-16382984949
For more information or to get in contact with CACNY call 917-651-4499 or 718-625-1515 or email:
caribbean195@gmail.com
or
visit
caribbeancenterny.org
.