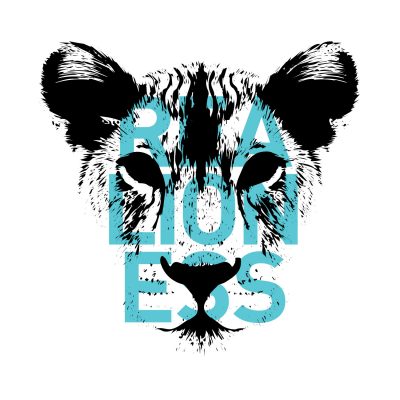 Hear The REALIONESS Roar!
With crystal clear vision Christine Harripersad has actualized for herself an extraordinary career path. This was no easy task as she was a creative being in a house filled with engineers, technicians, and accountants. However, by embracing her eccentric nature, she quickly forged an unshakeable sense of self, characterized by the determined creative she knew she was inside.
Today, she employs that insightful instinct in her daily work. Her hours are spent conceiving visually stunning stories, and the kind of dynamic branding that her clients instantly identify with and simply cannot get enough of.
Born, raised, and trained in Toronto, Christine studied graphic art design at Humber College and attended Ryerson University for her education in film. The city's multifaceted art scene served not only as her learning space but also became the fertile ground upon which her blossoming profession began. 
In one of her earlier jobs, Harripersad crafted the visual countdown campaign for Toronto Men's Fashion week, and produced the highly popular ads featuring the show's designers. She was also heavily involved in the weekly organizational meetings, exclusive functions, and even attended all of the runway shows, which gave her a holistic view of this amazing event.
Her artistry has also taken her into the very competitive advertising world, where she worked for a few years doing ads and designs. One major accomplishment was successfully designing famed writer Jaime Lee Man's book covers, along with the promotional material, for this author's bestselling children's novel series, Legend of Rhyme.
These achievements were monumental, but there remained a driving need winding its way to the forefront of her conscious spirit. Throughout her life, one valuable constant has been the time she and her family have spent in Trinidad and Tobago learning about, appreciating, and absorbing the country's exceptional culture. So much so, it actively shaped the woman she is today. This ongoing experience fashioned an unquenchable passion alongside a ferocious commitment to the island's culture in her heart. To her mind she would not be fulfilling her true potential, unless, she devoted her natural gifting to uplifting and supporting T&T's creative industries.
Focused on this and confident in her own abilities, Christine made the adventurous move to connect with cutting edge Trinidadian music producers, Precision Productions. Right away she requested a meeting to showcase her work, and on receiving it, asked for a chance to prove exactly what she was capable of. That audacious step paid off handsomely! 
Her nom de plume, REALIONESS, is now a respected name in Caribbean entertainment circles. She works regularly with top entertainment influencers, including the very same Precision Productions she first approached, and AdvoKit Productions. 
In fact when the Precision team required a one-of-a-kind graphic for the first ever Soca sample library, Christine was trusted with the project. That trust was clearly not misplaced given the effort she invested and the unique final illustration she conceptualised for the "Soca Starter Pack – Volume 1" by Indigisounds and Precision Productions. Additionally artists like K.Rich, Lil Bitts, and KES The Band have enjoyed and featured her graphic art in their promotional portfolios, giving her work a viewership that runs into the millions worldwide.
Refusing to limit herself, Christine continues to expand her portfolio and eagerly works with anyone who wants to move beyond the mundane and into elevations where clever imagination breathes new life into everyday items. Because of this, her unmatched style graces business catalogues, and personal brand logos across the globe.
In her own words "I am inspired by a wide array of artists from Claude Monet to Machel Montano. Toronto's expansive, complex, and multilayered culture, as well as Trinidad and Tobago's many deep expressions of art are embedded in me and from there my work grows. They all moved me to be interested in design trends from all over the world."
Certainly, with these awe-inspiring influences rooted in her soul, Christine will only continue to develop her skills and flourish as she seeks out even more challenging experiences to master. A bright future ahead, Christine Harripersad has indeed demonstrated that her talent is one to keenly watch as the coming years unfold.