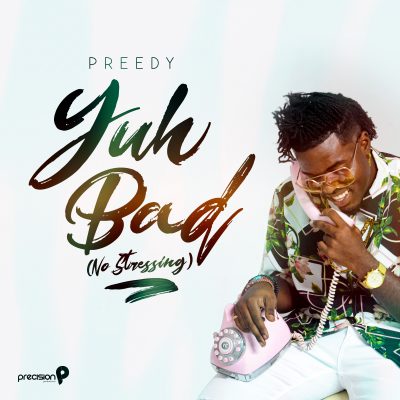 With a pulsating primal opening refrain, Akeem "Preedy" Chance is rampaging into the Carnival 2020 season once again. This time he does it alongside Precision Productions, in a number built to reach deep inside every Soca lover and frenetically unleash their too-long dormant festival spirits.

Wildly energetic, "Yuh Bad" is stacked with rich and varied elements threaded through by an addictive flute, bringing it all together in euphoric celebration.
Simply put, it is the beautiful frenzy of our fete culture fused into one song.

The bumper-shaking tune is written by the islandboyz and delivered in Preedy's always charismatic vocal style.
In an exquisite balance, Precision musically stamps a heart-palpitating rhythm straight into the core of this one.
Giving the world an irresistible meld of passionate vibrations our corner of the globe is renowned for.

By the way a word of caution; stretch your muscles before hitting play. Because from the first second to the last, this one will have your body bending and rolling in ways that might require you to visit a chiropractor before the season is over.
Consider yourselves warned!