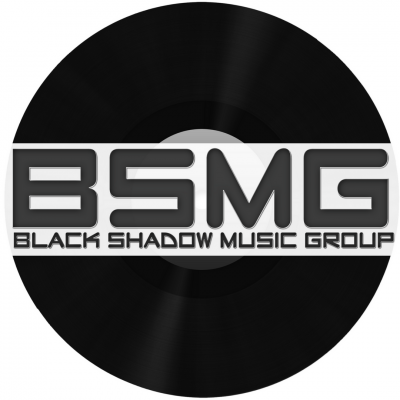 Grammy Winning Troyton Rami's Rising Star!
Cutting-edge and highly creative, the profound Troyton Rami first began his career in music as a producer, and has since made an unforgettable mark upon the international music scene.
This innovative entrepreneur has attained multiple prestigious awards and is also responsible for founding Black Shadow Records, a hit producing music label based in Miami, Florida.
As a songwriter and producer his skills earned the highest accolades a musician can receive. Grammy Awards for Sean Paul's Dutty Rock album and the genre-bending Multi-Platinum selling hit, "Gimme The Light".
His work on this particular album and song also gained him and Black Shadow Records an ASCAP Rhythm and Soul Music Award for writing and publishing.
Additionally, the International Reggae and World Music Awards named him the 2002 Producer of the Year.
After that hit-record on his Buzz Riddim paved the way for Sean Paul to be signed and become a world recognized mainstream artist, Troyton aspired to achieve even higher musical heights.
In the years that followed, he composed and produced on popular albums like Good 2 Go for dancehall star Elephant Man, while he was signed to P. Diddy's Bad Boy Records. He also produced and wrote with Salaam Remi on Kevin Lyttle's Turn Me On album, which eventually went gold, as well as composed and produced on multiple top-selling compilations albums such as Reggae Gold, Strictly Dancehall, and Strictly The Best.
Rami's resume also includes chart-topping international artists like, Shontelle & Beenie Man, Wayne Wonder (of No Letting Go album fame), Lady Saw, Mr. Vegas, and Tanto Metro & Devonte, along with the highly acclaimed Reggaeton/Dancehall smash "Flow Natural" on which he worked with LunyTunes, Tito El Bambino, Beenie Man, and Ines.
He followed up those hits with production and songwriting credits alongside Scott Scorch on Beenie Man's top-selling Undisputed album.
Tremendous opportunities came his way in 2004 when he was signed by Universal Music Publishing as a producer/songwriter, while concurrently, Grammy winning songwriter, Desmond Child, who has written for Katy Perry, Clay Aiken, Bon Jovi, and Aerosmith, also recruited Troy to produce music with him from 2004 to 2006.
Troyton went on to expand his musical reach and create new music with world-renowned artists Robyn, the Bloody Beetroots, and Tego Calderón that pushed all boundaries, melding Reggae with Rock beats and Latin rhythms, crafting a truly unique World Music Sound.
He also produced and co-wrote "Cobrastyle" performed by the Teddybears & Mad Cobra, which was used on the movie soundtracks for Employee of the Month, and King Kong, as well as in the FIFA 06 & Forza Motorsport 2 video games, in a Kia Car Commercial, and also as the official theme song for the 2006 WWE Summerslam.
As a person who believes in giving back and sharing all that he has learnt in his ever-blossoming career, it was with great pleasure Troy joined with fellow Grammy winning music producer Rudy Perez, award winning producer and songwriter Mark Hudson, and pioneer in music technology David Frangioni to work with upcoming artists in the Inspire & Develop Artists Educational Program, IDA. However, even with this full schedule he produced on the Baha Men's full-length album Ride With Me, which he worked on from inception to its completion with Sony Music Latin. The single "Night and Day" off of that album was then selected for the 2014 World Cup Soundtrack.
2017 though, has brought even more fertile prospects for Rami as Black Shadow was signed to Ultra Records, whose first act will be to release "Tipsy" a radio banger by Black Shadow featuring internationally loved singer, Rupee.
With all of this experience, these multiple accolades, and the kind of sought after musical ability that continuously inspires those around him, Troyton Rami has surely proved without a doubt to be a talent that no lover of music could ever ignore.