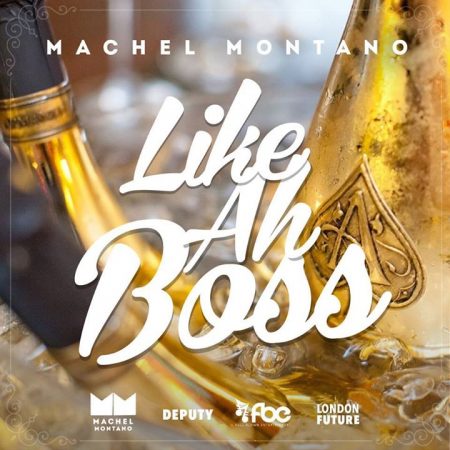 You know them from the instant they step into your space. The aura transforms and eyes everywhere search out the elemental force that is set to boost the fete into the stratosphere.

These bacchanal professionals are always at the core of radical shake-ups changing life, music, and partying… "Like Ah Boss".

Machel Montano is taking yet another leap forward with his sixth release for the season, by teaming up with the producer Deputy, one of the bright young stars of Jay Z's Roc Nation. Talented, innovative and Trinidadian Born Deputy has already worked with NeYo, Rick Ross, and J Cole to name a few. In this his first foray into Soca, he has produced this track alongside London Future as well the Monk Monté. 
Also adding their own extraordinary flair to this single are the brothers of Full Blown Entertainment who give explicit details on exactly how world class masqueraders set themselves free and relish each moment of this time of year.
All aspects of the song were created to empower listeners to take charge and squeeze every ounce of merriment out of living, from the live horns courtesy of the Roy Cape All Stars, to the ingenious melodies and memorable lyrics. This certified hit will be available on Machel's upcoming album, which will hit stores for Carnival 2015; and don't forget we only have this amazing celebration for a short time this year, so when you hear this one, make sure to let go and party Like Ah Boss!