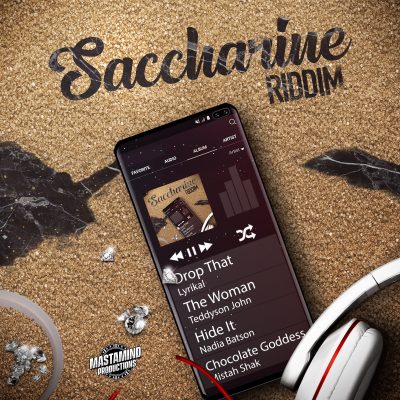 His name is synonymous with hit Soca songs and beloved Christmas anthems.
His, is a career that has touched and flowed through the many diverse and colourful paths that only music can take you through.
His talent is undeniable; just like the endless call for him to once again create riddims and songs with his signature Mastamind Midas touch.
At long last, Shawn "Mastamind" Noel is heeding that call. He has returned to give Soca connoisseurs teasing chords and zealous guitar riffs, all suffused with a heartfelt passion that only someone as gifted as he is, can translate from energy and inspiration into unforgettable serenades.
With this release, Mastamind Productions has triumphantly reestablished its rightful place in Soca music production, through the irresistibly sweet, 'Saccharine Riddim'. But this is more than a riddim. It is in fact, a honeyed invitation that enticingly draws listeners in, via rhythms and lyrics fashioned to seduce the senses.
Also adding their own smooth flair to this, are four versatile singer/songwriters, whose alluring vocals and deliciously dulcet lyrics make this riddim an instant classic to all discerning ears.
Lyrikal leads the way as he charms and delivers a liberating number with "Drop That", while Teddyson John regales and uplifts females everywhere in "The Woman". Meanwhile, Nadia Batson cheekily professes that she can no longer "Hide It", and Mistah Shak shows a tender side as he croons to his "Chocolate Goddess".
Mastamind's Saccharine Riddim is the deeply satisfying and melodious twist to Soca music fans worldwide have been anticipating, since rumours of Shawn being in studio producing again, have surfaced.
Hit play on this one as soon as you can, for it will fill every inch of your soul, with the kind of moving Mastamind music we have all sorely missed.