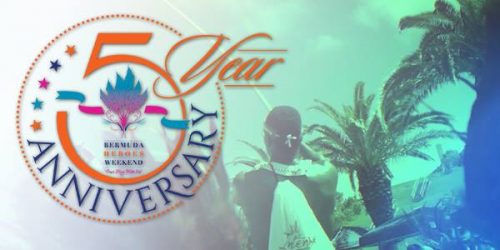 In June 2019, Bermuda Heroes Weekend Carnival will be commemorating its five-year anniversary in grand style. An idea which all began with the BHW Ltd. team's mission to give the Bermudian people their own unique version of Carnival.

The team saw the tremendous love Bermudians had for their culture as well as the people's need for a vehicle to express those unyielding feelings. A yearning which was initiated by stalwarts like Choy Aming, and many others, but which was yet to be transformed into a full fledged annual festival. This would require a flying leap of faith.

Today, five years later, the island has transformed that glimmering hope into The Fastest Growing Carnival in the World! It is now a festival beloved by locals and a shining tourist attraction for those who want to sink their souls into a never-ending paradise that heals their minds, bodies, and souls, with sun, sea, sand, and music.

For some, these series of sold out events, along with being named a must attend festival by Vogue magazine would be enough. However, when your inspiration lies within an island and a people so rich in traditions, it is only natural to evolve and embrace dynamic growth. And so, Bermuda Heroes Weekend is propelling forward and giving its supporters more of all that they love.

In 2019, Bermuda Heroes Weekend will be celebrated for an extended TEN Days!


From June 7
th
, 2019 to June 17
th
, 2019, there will be a full table of events, which will cater to the tastes and enjoyment of all ages. From family gatherings to our special teen only J'Ouvert, and to, of course, our strictly adult affairs, we will have everyone making merry for a full TEN days.
Additionally the team recognizes the momentous occasion of this anniversary for what it truly is. A reflection of the tremendous support freely given to them over the last five years, as well as an opportunity to show the heartfelt gratitude felt by every single member of BHW Ltd.
Understanding this, the team has collectively agreed that as this milestone is commemorated, Carnival this year will be more community based, with exclusive emphasis on the Heroes of Bermuda. The men and women who laid the foundation and shaped the future of Bermuda, giving of themselves to create our beloved home where so many thrive in peace and harmony.
With so much in store, the team is glowing with excitement and impatience to show how much your support has meant in these last five years. We hope you are ready, because this will undoubtedly be… unforgettable.
Trust us, the best is yet to come. Start preparing now by immediately clicking onto
www.bermudaheroesweekend.com
 to get all the details you will need to be a part of 2019's extraordinary celebration!