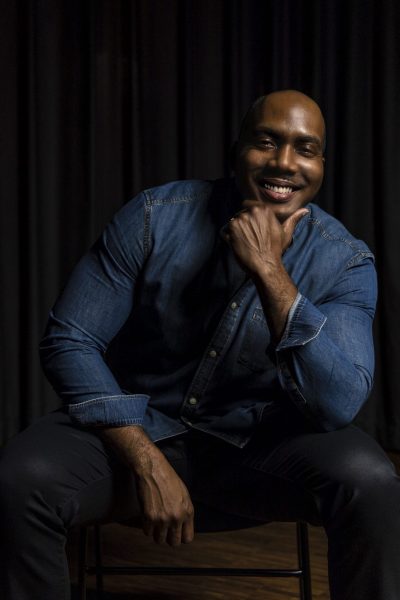 For Anthony Cole, music is more than love, more than joy, it is in fact the breath that gives him life. Originally from one of the creative capitals of the Caribbean, Trinidad and Tobago, where the Steel Pan, Calypso and Soca music were all invented, Anthony remembers composing melodies and writing lyrics throughout his childhood and teen years. It was from here his inborn creative spark first burned bright.
Initially, he relocated to New York City, where his versatility exploded. He honed his skills to give listeners a smooth flow, right alongside irresistibly edgy, original chants that pulled them up out of their seats. In fact, Anthony was a popular opening act for Reggae legends Beenie Man and Mr. Vegas at Syracuse University and Brooklyn College respectively in NYC. While his original tracks also received favorable airplay on Bashment Radio in NYC.
By the time Cole resettled in Seattle, audiences and promoters were addicted to his mellifluous vocal tones, inspirational lyrics, as well as energetic performances. So much so, Anthony has now made a name for himself in the Pacific Northwest, performing at Umoja Fest, one of the largest festivals in the region, also at Recompress and Reconnect at the Seattle Arboretum, and at the Women on the Rise Gala at the Seattle Museum of Flight.
He is currently looking forward to being on stage in April, where he will open up for Phyllisia Ross.
For Anthony though, music is a constant, and even in day-to-day life, it plays an integral role. His employers at Amazon have recognized his talents and sponsored him to create in-house musical-medleys and other instructional videos with Cole's own unique musical twist. Co-workers have since been learning and happily jamming to Bar Raiser and his Amazon Be Strong songs. The 3-time Amazon's Got Talent finalist was also a special guest performer at Total Caribbean Network's Launch, and for the City of Seattle's Max Awards ceremony.
Next on this multifaceted artiste's agenda is the completion and release of his first EP, which will be a collaboration with Precision Productions. On those already recorded six tracks, Anthony showcases a natural harmonious meld of deep-rooted island rhythms and modern pop, giving audiences a sound that is unforgettable and catchy. His work is strongly influenced by the genres he has loved all of his life, namely Soca, Dancehall, and Reggae. The songs on this EP speak of life experiences, which today's hip, young audience and beyond can readily identify with.
Anthony Cole has the determination, skills, and that definite "It" factor to make his mark in the world of music. Keep your eyes on him, because the next stop for this dynamic and passionate artiste is the top ten of the billboard charts.
Get to know him and his work today on his Youtube page or his IG.