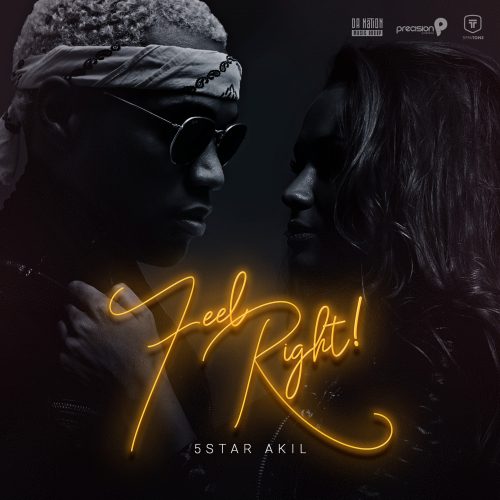 5Star Akil is making you Feel Right for the 2018 season
There are two tried and true methods to revel in TnT's Carnival season. You can either binge on the bountiful feast of flesh everywhere, or alternatively, you can wait for that inexplicable single chance encounter. That pristine moment in time where an instantaneous mysterious connection grabs hold, and everything done with that one person, will "
Feel Right
" all festival long.
5Star Akil lays his intentions bare in this rousing release, as he unveils the emotions and cravings brought to the forefront when destiny steps in to make a lone soul the focus of your desire.
Anticipation peaks while his voice breathes heated life into the suggestive lyrics written by Shumba Mahluli, Jovan James, and Stephon "Codename Spaceman" Gabriel of Da Nation Music Group.
This stirring tune synchronously delivers a passionate musical punch, along with a lusty beat and sensual eddies of sound, that were all co-produced by Jhaye "Jaydot" Mckie also of Da Nation Music Group as well as Precision Productions.

With a promise to entice and seduce, this track will mesmerise minds and lure bodies into a space, where one plus one leads to the sweetest rendezvous imaginable.